Dog Friendly Hotels around Penzance

The Editor Says: Admittedly, lots of the beaches in the Penzance area don't allow dogs during the summer months, but places such as nearby Prussia Cove do. Anyway, there's more to this neck of the woods than snuffling around bits of seaweed and getting wringing wet. Trengwainton Gardens are dog friendly (on leads, of course), and we're also welcome in the grounds at Godolphin (we can't go inside the house itself in case one of us pees up some 16th century furniture, I suppose). And, of course, you've still got the fabulous coast path in West Cornwall to explore.
Queen's Hotel, Penzance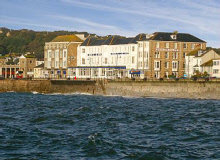 One of Penzance's landmarks, The Queens possesses 70 guest bedrooms, many of which have glorious views of the bay and St. Michael's Mount. The hotel is 3 star rated and features its own restaurant, The Promenade.
Paws Policy: Paws Policy: Dogs are welcome (Logan and Murphy are the hotel's own dogs) for the additional charge of £12.00 per night. As should always be the case, let the hotel know of your intention to bring your pet in advance.
Details and secure online reservations: Booking.com
Beachfield Hotel, Penzance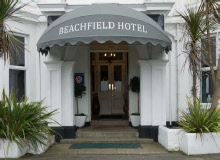 Located on the town's Promenade and with some splendid views of Mount's Bay, The Beachfield Hotel features 18 guest bedrooms, a restaurant and bar. The house itself dates from the 1860's, but it has recently been transformed into a highly regarded boutique hotel.
Paws Policy: Well-behaved dogs are welcome in all rooms except the breakfast room. Dogs are charged at £5.00 for the stay.
Details and secure online reservations: Booking.com
Hotel Penzance, Penzance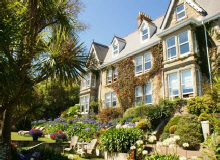 Set in two Edwardian Houses and boasting views across Mounts Bay, this boutique-style hotel possesses its own outdoor swimming pool and restaurant.
Paws Policy: Dogs welcome in certain bedrooms at the discretion of the management. Surcharge of £20.00 per dog, per night applies. Any additional cleaning will incur further charges, and dogs are not to be left unattended in rooms.
Details and secure online reservations: Booking.com
The Yacht Inn, Penzance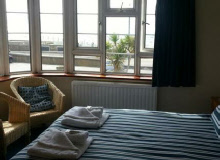 The Yacht is a 1930's Art Deco style hotel offering bed and breakfast accommodation via seven guest bedrooms. It also possesses its own restaurant and bar and boasts some fine views of Mounts Bay and beyond.
Paws Policy: Accepts dogs (additional charges may apply), but no specific details available at the time of writing.
Details and secure online reservations: Booking.com
Trereife, Penzance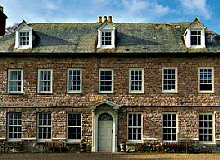 A beautiful country house possessing plenty of historic charm, Trereife (it should be pronounced "treeve") offers bed and breakfast accommodation just a couple of miles to the south west of Penzance itself.
Paws Policy: Pets are allowed in the East Wing Rooms (Hazlitt and Southey) for an additional fee of £20.00.
Details and secure online reservations: Booking.com
The Artists Residence, Penzance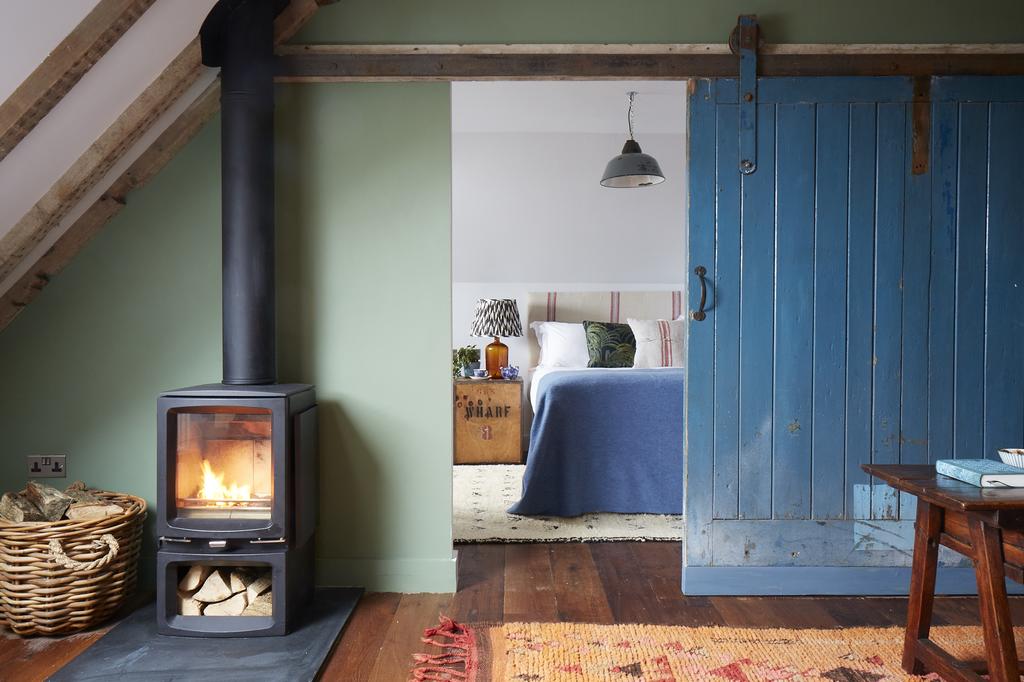 A very individualistic Georgian town house hotel, complete with cottage, the Artists Residence is to be found in Penzance's historic Chapel Street, just a short stroll from both harbour and promenade. Ideal for Bohemian Beagles or Arty Affenpinschers.
Paws Policy: Has a selection of rooms suitable for those travelling with canine companions. Surcharge of £15.00 per dog, per night.
Details and secure online reservations: Booking.com
The Ship Inn, Mousehole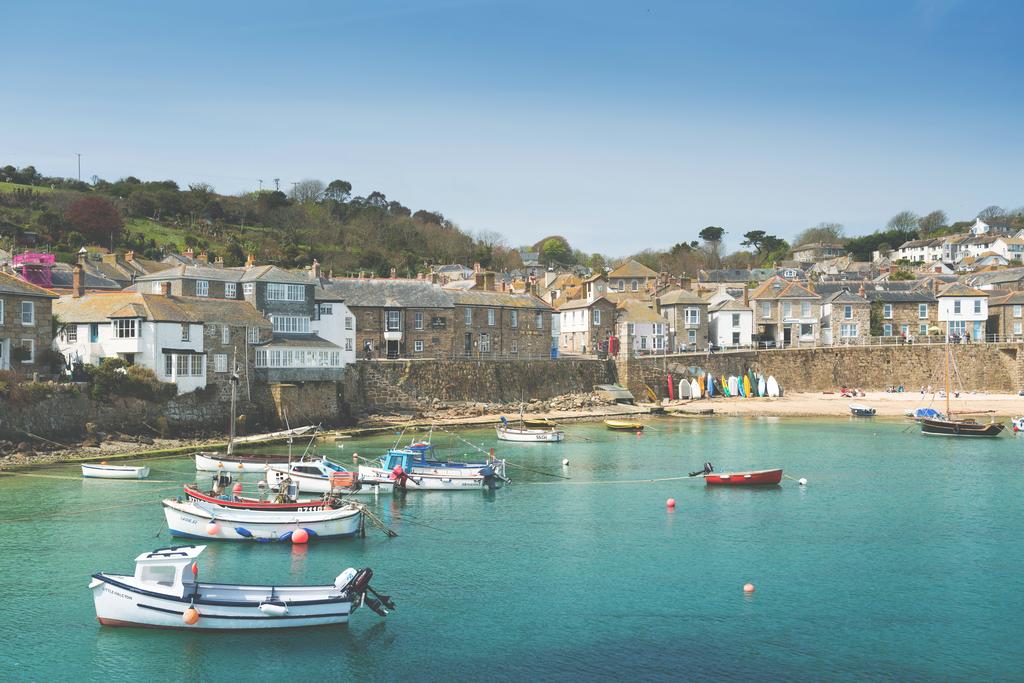 A historic old inn above the harbour, The Ship is central to the village's community. It offers just 8 guest bedrooms and plenty of classic Cornish hospitality.
Paws policy: Has a select number of rooms for those travelling with their dogs, so advance notice is required as always. Surcharge of £10 per dog per night (maximum of two), and they are very welcome to join their owners in the bar (please don't leave them alone in the room).
Details and secure online reservations: Booking.com
Pages: