Dog Friendly Hotels around Bristol

The Editor Says: Just because Bristol is a city doesn't mean there aren't some grand places to mooch about. Leigh woods, on the opposite side of the Avon Gorge from Clifton, is a popular place for four legged residents and visitors alike, while Overscourt Wood to the east of the city is similarly favoured by many Bristolian hounds. Oldbury Court Estate to the north east is popular with families and their doggies, too. Mind you, I've no idea really, and I'm only getting this stuff from Google.
Hotel du Vin, Bristol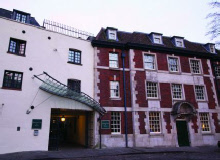 Blending the historic and the contemporary, Hotel du Vin offers 40 guest bedrooms and is 4 star rated. The building itself was formerly used for the storage of sugar during the colonial era, but today is one of the most celebrated places to stay in Bristol.
Paws Policy: Four-pawed travellers are welcome in designated guest rooms (subject to availability). They should be over one year old, and may stay for the supplementary charge of £10.00 per night. They are not permitted in food service areas, and should not be left in bedrooms without notifying reception first.
Details and secure online reservations: Booking.com
Holiday Inn Express Filton, Bristol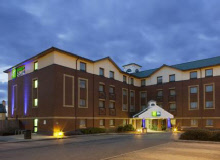 Within easy walking distance of Bristol's Parkway rail station, the Holiday Inn Express Bristol North is also close to the M5 and M4 motorways. It features over 100 rooms, a bar, and a coffee lounge.
Paws Policy: Dogs are welcome (one per room maximum) subject to suitable rooms being available for the additional charge of £20.
Details and secure online reservations: Booking.com
Berkeley Square Classic Hotel, Clifton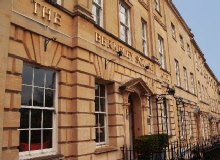 Sometimes described as an Art Hotel, the Berkeley Square Classic is located in historic Clifton Village. It features over 40 guest bedrooms, its own restaurant, and a bar.
Paws Policy: Pets are very welcome (just let the hotel know in advance) for £10.00 per night.
Details and secure online reservations: Booking.com
The Rodney Hotel, Clifton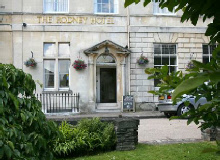 Just a gentle walk away from the world famous Clifton Suspension Bridge, this 31 room hotel is set within a terrace of Georgian houses. It features its own restaurant and is within easy reach of both Bristol city centre and its university.
Paws Policy: Welcomes dogs for the additional charge of £10 per night subject to room availability.
Details and secure online reservations: Booking.com
Thornbury Castle, near Bristol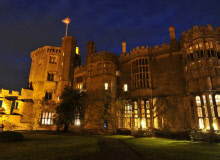 Strictly speaking, Thornbury Castle is in South Gloucestershire, but being little more than 10 miles from Bristol's city centre it is certainly a great option for visitors to the area. And, besides, how many other places can claim Henry VIII and Anne Boleyn as former guests?
Paws Policy: Very dog friendly, Thornbury Castle Hotel welcomes four-legged travellers in selected Deluxe Bedchambers and 'The Gatehouse'. They are also welcome in the public lounges and gardens. There is an additional nightly charge of £15.00
Details and secure online reservations: Booking.com
The Bear and Swan, Chew Magna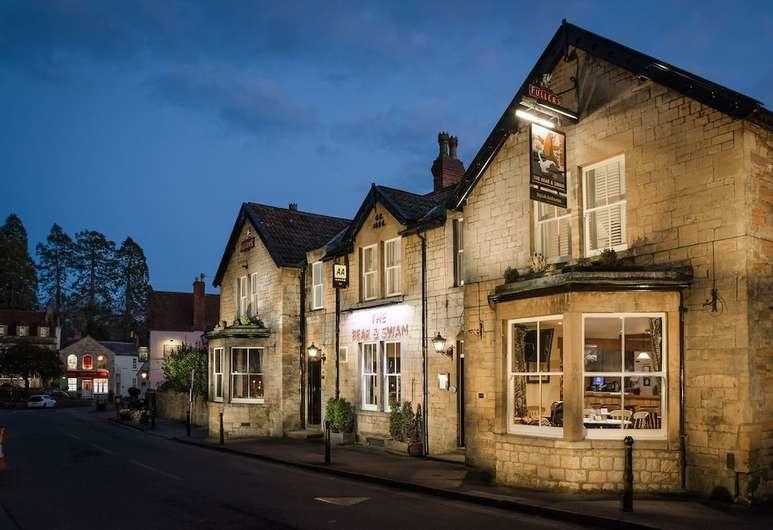 About seven miles to the south of Bristol, the Bear and Swan is a traditional 18th century inn which offers accommodation via 4 guest bedrooms.
Paws policy: Dogs welcome subject to availability of suitable rooms. Charges may apply.
Details and secure online reservations: Booking.com
The Hunters Rest Inn, Clutton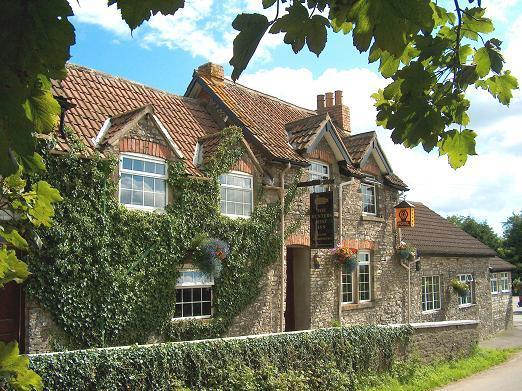 Originally built circa 1750 as a hunting lodge for the Earl of Warwick, the Hunters Rest will surely appeal to those who prefer to stay in more rural surroundings. It features just five guest bedrooms and boasts some outstanding views across the surrounding landscape. About 8 miles from the centre of Bristol, the inn is also well placed for those seeking to visit the historic city of Bath.
Paws policy: Pets allowed subject to availability. Charges apply.
Details and secure online reservations: Booking.com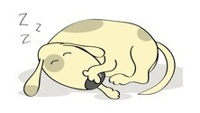 Pages: