Dog Friendly Hotels in Wiltshire

There's something delightfully Old English about the uppermost part of Wiltshire. And it's delightfully dog friendly, too.
(Photo: copyright Manor House, Castle Combe)

With pretty little villages, glorious countryside, and famous Salisbury, South Wiltshire is a very special place.
(Photo: copyright Howards House Hotel)

From prehistoric monuments to country gardens, most of Wiltshire's gems are within easy reach.
(Photo: copyright Woolley Grange)

More than just a stop off on the M4, the Swindon area is home to some super dog-friendly places to stay.
(Photo: copyright Cricklade House)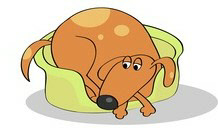 Pages: