Dog Friendly Hotels in the Swindon Area

The Editor Says: I've got to admit that the word "Swindon" didn't initially fill my doggy brain with images of waggy-tailed country-walk craziness. However, a little mooch around the interweb proved how wrong I was. Have a look at Tara's Trails and you'll get the gist. In fact, there's a bagload of tootles to be had in the surrounding area with Lydiard Park being a top example. Oh, and we're also welcome on leads at Avebury stone circle which is only about 20 minutes away. Just don't pee up them or there might be a kerfuffle with a druid or an archaeologist or summat.
Overtown Manor, Wroughton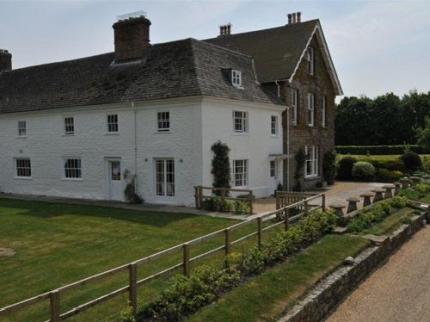 On the fringes of the Marlborough Downs, Overtown Manor is a splendid Grade II listed country house which offers bed and breakfast accommodation via 4 guest bedrooms. Just a few miles south of Swindon town centre, the property has been the recipient of some extremely favourable guest reviews.
Paws Policy: Good natured dogs are welcome at Overtown Manor, but the owners reserve the right to refuse to accommodate any four-legged guests which do not behave themselves.
Details and secure online reservations: Booking.com
Alexandra House Hotel, Wroughton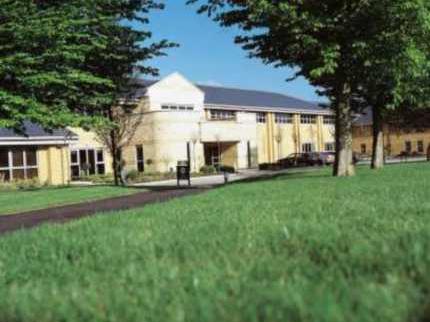 Alexandra House boasts some 150 guest bedrooms and is, as such, one of the largest hotels in Wiltshire. It also features a swimming pool, tennis court and gym. Swindon is just four miles away to the north, while Marlborough and Chippenham are also within easy reach.
Paws policy: Dogs are very welcome. Surcharges apply.
Details and secure online reservations: Booking.com
Helen Browning's Royal Oak, Bishopstone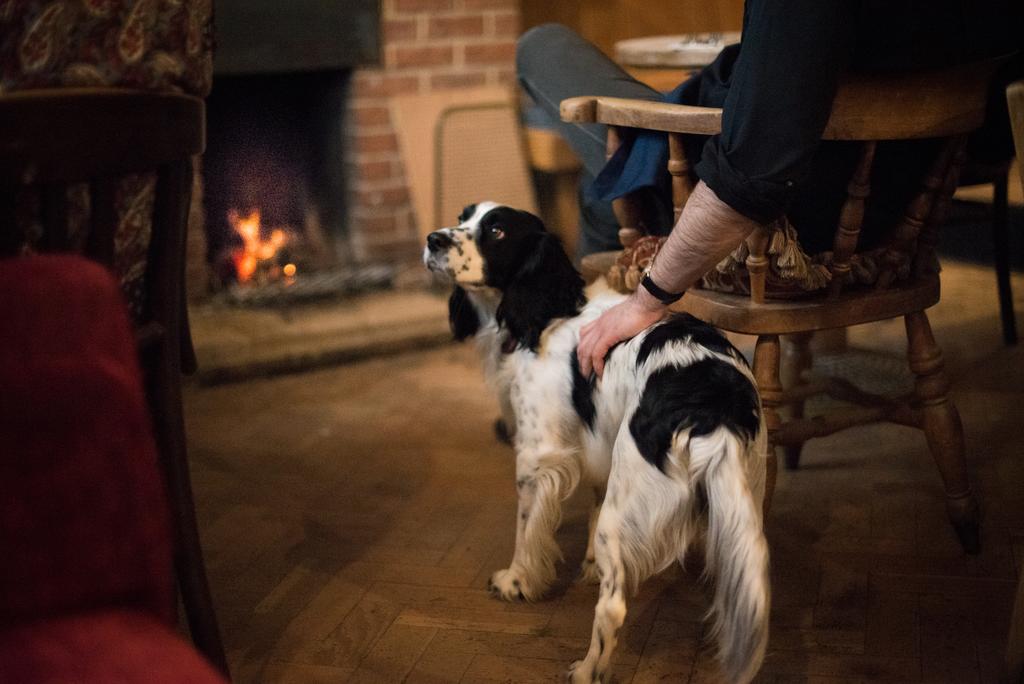 This pub-and-restaurant-with-rooms (which even has its own organic farm), is a few miles to the east of Swindon on the fringes of the Wiltshire Downs. Very highly rated by former guests, it features twelve individually-furnished and uniquely-named guest rooms.
Paws Policy: Two of its rooms are designated dog-friendly: Kate's Folly (a Luxury Super King which is able to accommodate families 2A + 2C) and Barn Field (a Superking or Twin). Supplementary charges may apply.
Details and secure online reservations: Booking.com
Campanile Swindon, Swindon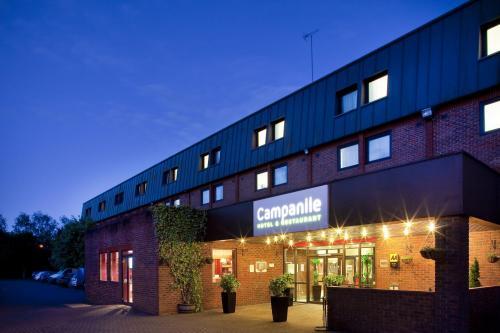 Just a few minutes drive from the M4 motorway (Junction 16), the Campanile Swindon is a practical option for those seeking to break a journey between the South East and far South West. The centre of town is just a short drive to the east.
Paws Policy: Dogs are welcome to stay subject to suitable room availability. There is a £5.00 per night supplementary charge.
Details and secure online reservations: Booking.com
Cricklade House Hotel, Cricklade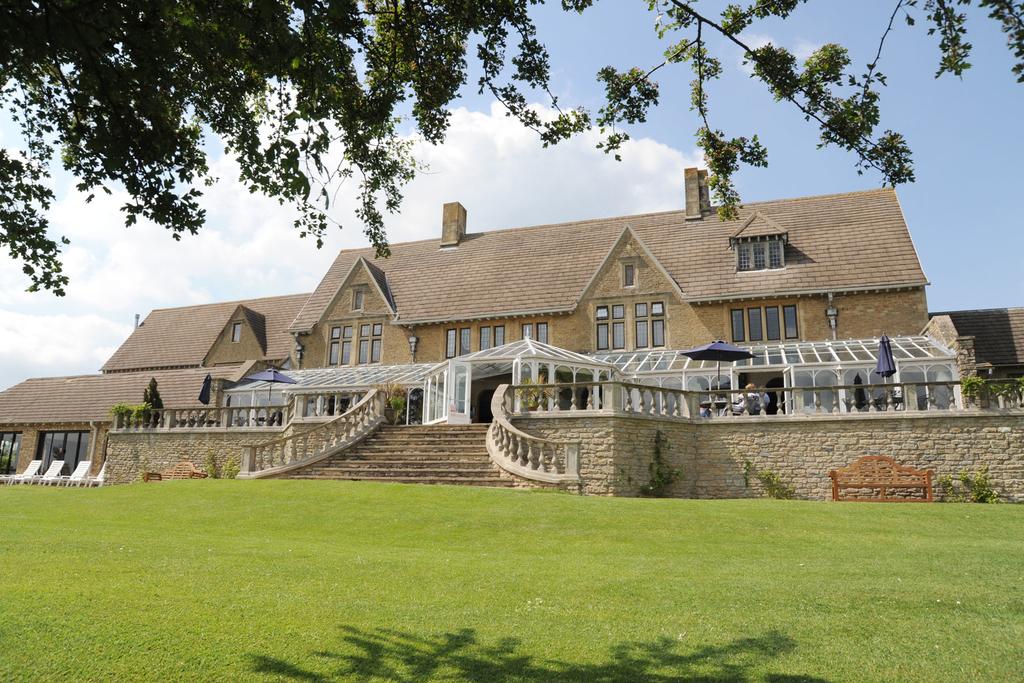 Around twenty minutes drive away to the north of Swindon, Cricklade House sits amid 30 acres of its own grounds. It has its own restaurant, and also boasts a swimming pool.
Paws Policy: Has a select number of dog friendly bedrooms. Four-legged guests are welcome to stay for the additional charge of £10 per night (or £15 per night to include a 2-course 'Doggy Dinner).
Details and secure online reservations: Booking.com
The Red Lion, Cricklade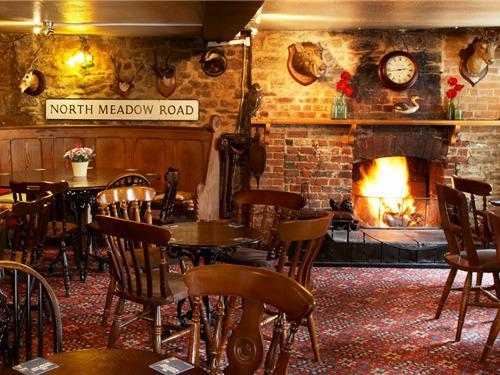 A Grade II listed building at the heart of the historic Cricklade, the Red Lion dates from the 1700s and offers dining options in both its restaurant and bar areas.
Paws Policy: Two of its five bedrooms are classed as dog friendly. Pets stay free subject to availability.
Details and secure online reservations: Booking.com
Silbury House, Avebury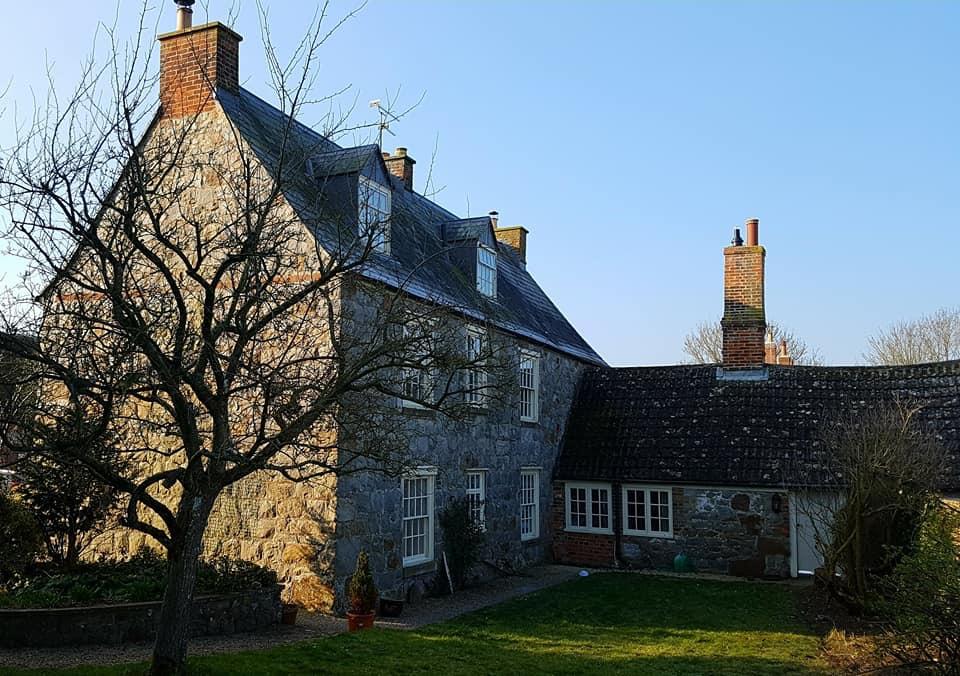 Quite literally at the centre of the world famous megalithic stone circle of Avebury, Silbury House offers highly-rated bed and breakfast accommodation.
Paws policy: Dogs are welcome by arrangement. Supplementary charges may apply.
Details and secure online reservations: Booking.com
Pages: