Dog Friendly Hotels around Gloucester

The Editor Says: Gloucester may be a city, but that doesn't mean it's not a great place for doggos. Wander round the city and stretch your legs at Glevum Way park or Gloucester Park itself. More importantly, there are places like Crickley Hill Country Park just a short drive away, and we're also welcome on leads at Great Witcombe Roman Villa (should your owners get the urge to stare at old stuff). Oh, and you could always pick up a section of the fabulous Cotswold Way National Trail which runs between Chipping Campden and Bath.
Hotel Ibis, Gloucester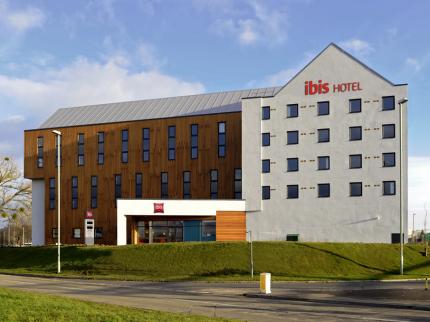 Located on the eastern edge of the city, The Hotel Ibis Gloucester offers budget accommodation via over 120 guest bedrooms. It offers a cafe restaurant, bar, and is within easy reach of the M5 motorway at Junction 11a.
Paws Policy: Dogs are welcome at the Ibis Gloucester (always request in advance) for the supplementary charge of £10.00 per night.
Details and secure online reservations: Booking.com
Holiday Inn, Gloucester South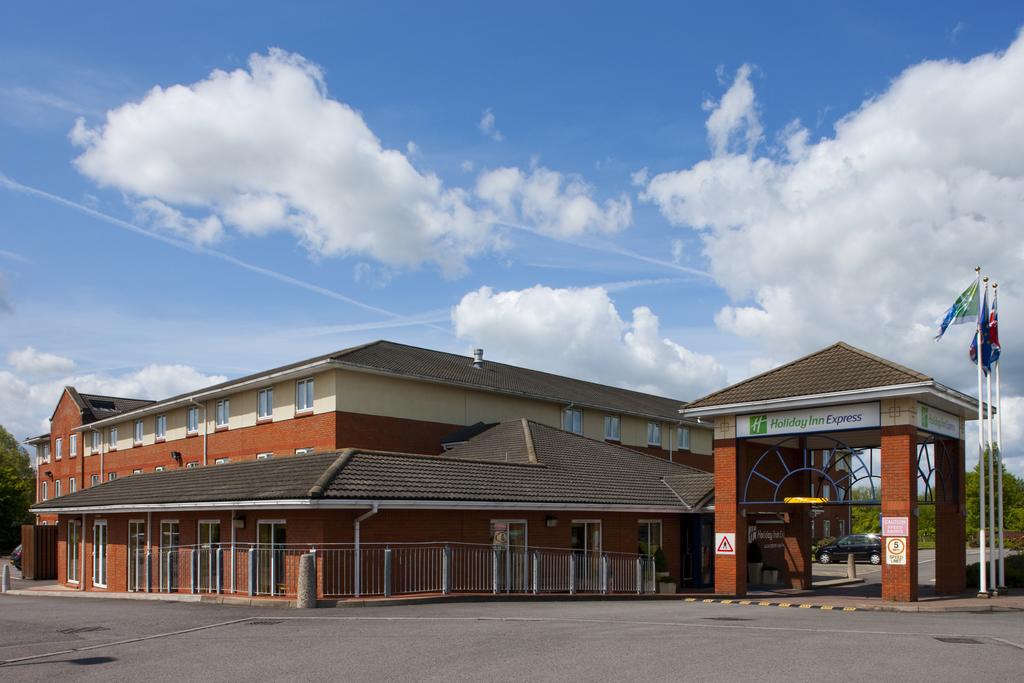 About three miles from the centre of Gloucester, this particular Holiday Inn is easily accessed from Junction 12 of the M5. Dining options are available in the Great Room which adjoins its associated bar and lounge area.
Paws Policy: Four-legged canine travellers welcome for the additional charge of £15 per night, per dog.
Details and secure online reservations: Booking.com
Cowley Manor, Cowley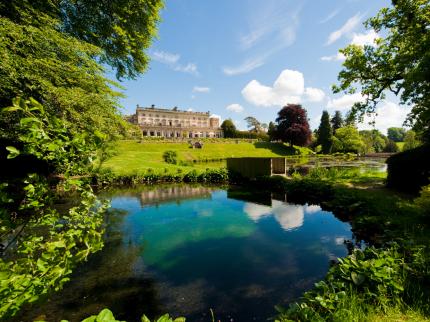 Set within over 50 acres of its own parkland, gardens and woods, Cowley Manor is a Grade II listed building dating largely from the 19th century that today operates as a design-led hotel. It features 30 bedrooms, both indoor and outdoor pools, and a noted restaurant. Gloucester itself is little more than 15 minutes to the north west by car, while Cheltenham is also close by.
Paws Policy: Has a number of 'Better Rooms' and 'Exceptional Rooms' located in the Stables which are designated dog friendly. Four-pawed guests stay for the additional charge of £25 per night. They are not permitted in the restaurant, but are welcome in the Sitting Room, Billiard Room and Terrace.
Details and secure online reservations: Booking.com
Hatherley Manor, Down Hatherley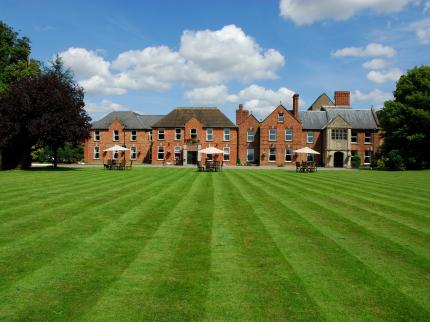 Only four miles from the city, Hatherley Manor is a 17th century country house which sits amid over 30 acres of its own grounds. Reputed to have been built for an illegitimate son of Oliver Cromwell, the property features its own restaurant and bar.
Paws Policy: Very dog friendly, pets are welcome to stay for the supplementary charge of £10 per night. Although they cannot go into the restaurant, four-legged visitors are welcome in the bar and lounge .
Details and secure online reservations: Booking.com
Bowden Hall Hotel, Upton St Leonards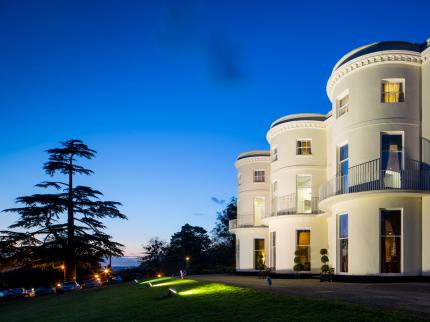 Set amid landscaped grounds, this fine Grade II listed country house features over 70 guest bedrooms, a restaurant, and a bar. Easily accessed via the M5, Bowden Hall is within easy reach of most of South Gloucestershire's attractions as well as the city of Gloucester itself.
Paws Policy: Smaller dogs are welcome in designated Classic Rooms (subject to availability). A £15.00 charge applies, and they are not allowed into the restaurant.
Details and secure online reservations: Booking.com
Pages: