Dog Friendly Hotels in South Gloucestershire

The Editor Says: If you're heading to the southern part of Gloucestershire and wondering how on Earth you're going to keep bonkers hounds like me entertained during your stay, fear not. Personally, I'd have a look at an Ordnance Survey map of the particular area and revel in the sheer number of paths and tracks there are to explore (or at least I would if I had the faintest idea of how to actually read elementary cartography). What's more, we're welcome to pootle through the famous Westonbirt Arboretum, and also at Cotswold Country Park and Beach just to the south of Cirencester. But, quite frankly, find me half an acre to run around in like a lunatic and I'm happy.
The Fleece, Cirencester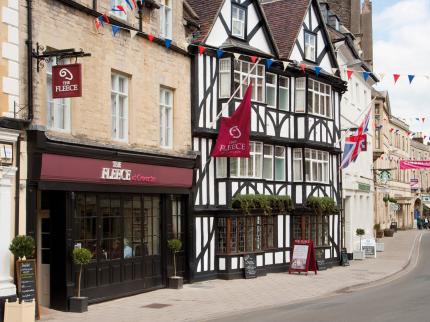 This exceptionally historic inn at the centre of Cirencester can even boast an incognito Charles II as a former guest in 1651. It features 28 rooms, a restaurant, and plenty of period charm.
Paws Policy: Very dog friendly, The Fleece has a number of rooms where pets are welcome for £15 per stay (of which some is donated to an animal rescue centre). It is important that you state your intention to bring your dog at the time of booking.
Details and secure online reservations: Booking.com
Crown of Crucis, Ampney Crucis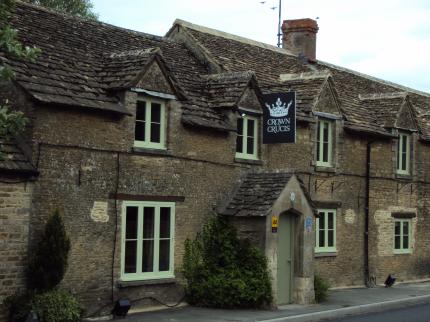 A relatively contemporary hotel (a rare thing in historic Gloucestershire), the Crown of Crucis is a 25-room 3 star rated establishment situated just to the east of Cirencester and close to the border with Oxfordshire.
Paws Policy: Good natured canines are very welcome to stay in the Standard Rooms (not Executive) at the Crown of Crucis. A £10 fee per night applies for each four legged guest.
Details and secure online reservations: Booking.com
The Snooty Fox, Tetbury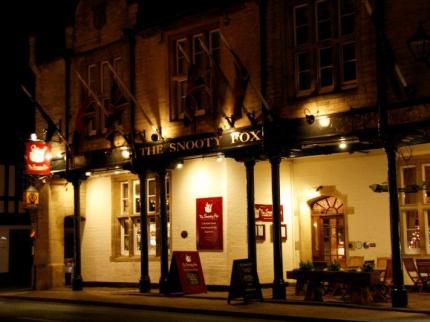 Featuring 12 guest bedrooms (Superiors and Four Posters have whirlpool baths, apparently), this famous old hotel successfully blends history and contemporary comforts.
Paws Policy: Good natured hounds are very welcome at the Snooty Fox in Tetbury, but they should be kept on a lead in all public areas. Any damage will incur a housekeeping charge and there is a fee of £10 for each four legged guest.
Details and secure online reservations: Booking.com
The Hare and Hounds, near Tetbury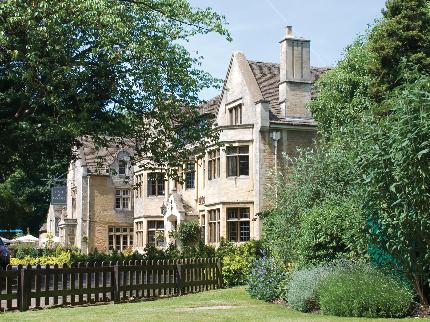 Originally an 18th century farmhouse which was later extended to create the present hotel, The Hare and Hounds offers 42 rooms divided between the main house and the more contemporary adjacent Silkwood Court building. Westonbirt Arboretum is right next to the hotel, while Tetbury and Malmesbury are both just a short drive away. .
Paws Policy: Lovely dogs are very welcome in specific rooms subject to availability, and are also allowed in most public areas on a lead. They must not be left unattended in bedrooms.
Details and secure online reservations: Booking.com
The Corinium Hotel, Cirencester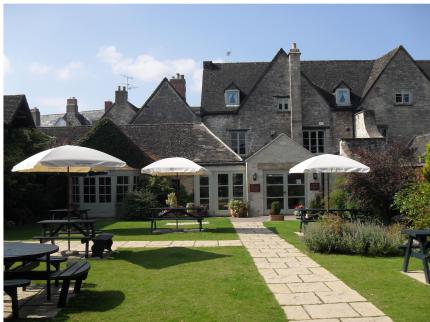 A former Elizabethan wool merchant's house that dates back to the late 16th century, this Grade II listed hotel offers three star rated accommodation via 15 guest bedrooms. It features its own restaurant and is just a short stroll from the town centre.
Paws Policy: The Corinium Hotel has three rooms designated as being dog friendly, so advance request is always necessary. Two of these are on the ground floor. There is a supplementary charge of £10 per dog, per night.
Details and secure online reservations: Booking.com
The Kings Head, Cirencester
A Grade-II listed building, much of the extant King's Head dates from the Georgian period, but an inn has been welcoming travellers on the site since the medieval period. It is located on the town's Market Square and offers dining options in both its restaurant and lounge/bar.
Paws Policy: Has a selection of dog friendly rooms which are subject to availability (so need to be booked in advance). Dogs are welcome everywhere in the hotel except for the spa and the restaurant. The nightly charge is £20.00 per dog.
Details and secure online reservations: Booking.com
Barnsley House, Barnsley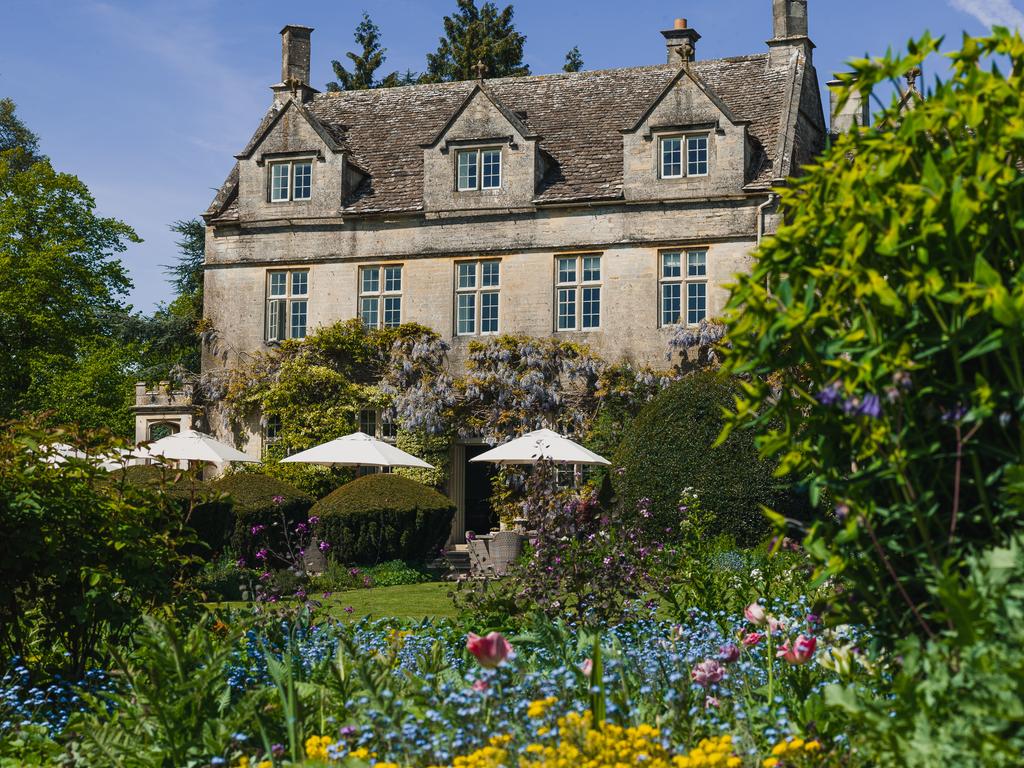 Just to the east of Cirencester, Barnsley House is a highly rated adults-only spa hotel.
Paws policy: Dogs are welcome by arrangement both in Barnsley House and its associated 'Village Pub'. Charges may apply. No further detail available online at the time of writing.
Details and secure online reservations: Booking.com
Pages: