Dog Friendly Hotels around Truro & Roseland

The Editor Says: The handy thing about the Truro and the Roseland Peninsula area of Cornwall is that it's so central to places and stuff. If it's a bit of mucking about on the beach you fancy then there are options at nearby St. Agnes on the north coast, where there's also a fabulous stretch of coast path to snuffle along – I've enjoyed a few widdles-on-twigs there, I can tell you! Trewithen Gardens near Grampound also accept dogs (on leads, of course) while pooches can also mooch in the grounds of St. Mawes Castle on the Roseland. And Carne Beach allows canine holidaymakers all year round, too.
The Rosevine, Portscatho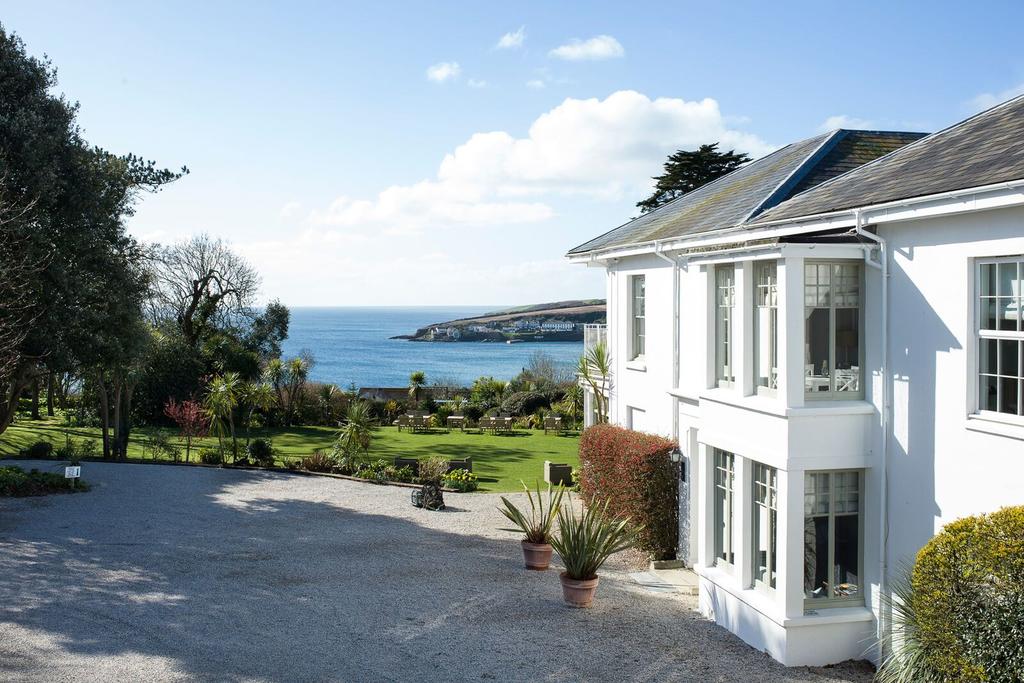 A lovely little country house 'apartment' hotel, just a short walk from the sea and set amid some of Cornwall's most pastoral countryside. Very family-friendly, it boasts its own indoor swimming pool and restaurant. St. Mawes is within easy reach, while Truro is less than half an hour away by car.
Paws Policy: Has a selection of specific dog-friendly rooms at £10.00 per hound per night (as always, state intention to bring a pet when booking to confirm availability).
Details and secure online reservations: Booking.com
The St Mawes Hotel, St Mawes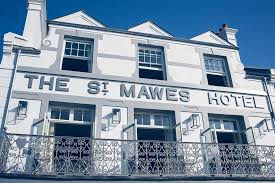 This little boutique style hotel features just seven guest bedrooms and is located right by the harbour. Falmouth can be reached via a short ferry trip (dogs welcome!), while the glorious Roseland countryside and coast path is on the doorstep.
Paws Policy: Has two 'Village View' bedrooms set aside for those travelling with four-legged family members. There is a one-off charge of £30.00 per stay. Dogs are very welcome in the Lower Deck Bar & Restaurant.
Details and secure online reservations: Booking.com
The Rising Sun, St Mawes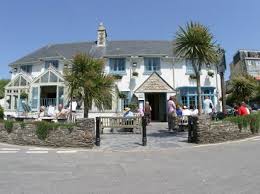 A landmark of the little waterside town of St. Mawes, The Rising Sun offers 8 guest bedrooms (including a family room) and easy access to the fabulous Roseland Peninsula and Falmouth (the latter by foot ferry across the Carrick Roads).
Paws Policy: well behaved dogs allowed at a charge of £15 per dog per stay.
Details and secure online reservations: Booking.com
The Lugger, Portloe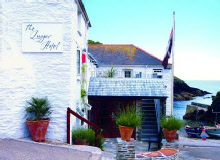 This 5 star rated inn is certainly situated in one of the most picturesque little places in the whole of Cornwall. It offers 22 guest rooms and also boasts a 2AA Rosette restaurant.
Paws Policy: Maximum number of pets per room is 2. Charges may be applicable.
Details and secure online reservations: Booking.com
Rose in Vale Country House, Mithian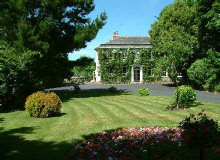 Set amid 10 acres of its own grounds and woodlands, the 4 star Rose in Vale is very much the rural retreat. It possesses over 20 guest rooms and suites and is within easy reach of Truro and St. Agnes.
Paws Policy: Dogs very welcome in selected bedrooms at £9.00 per night. They are allowed in the lounge, bar and hotel grounds (on a lead at all times), but not in the restaurant or pool enclosure. Pets should have their own beds and be clean and dry. Advance notice always required.
Details and secure online reservations: Booking.com
Plume of Feathers, Mitchell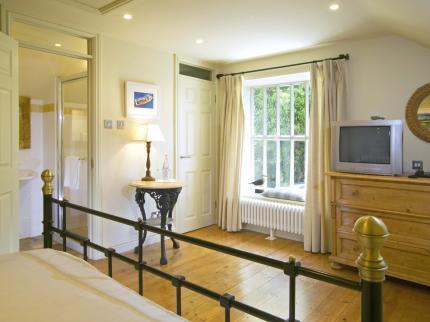 Rustic rural charm meets 21st century chic at this little inn with rooms between Truro and Newquay. It offers accommodation via 8 guest bedrooms created within the former barn and stables, and is within easy reach of the north Cornish coast as well as the Roseland Peninsula.
Paws Policy: Dogs are welcome in certain rooms for the supplementary charge of £15.00 per night per hound (advance request required). They are also welcome in the bar.
Details and secure online reservations: Booking.com
Alverton Manor Hotel, Truro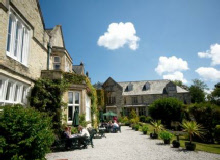 A Grade II listed building and formerly a convent, The Alverton is a country house hotel offering 33 individually styled guest rooms. The city centre of Truro is just a short walk away, while its location means that both the north and south coasts of Cornwall are within easy driving distance. The hotel features its own restaurant.
Paws policy: Very dog-friendly, with four-legged travellers welcome to stay for an additional supplement of £17.50 per night in selected rooms (not in 'The Courtyard'). Hounds can dine with their owners to dine in the bar or on the terrace.
Details and secure online reservations: Booking.com
Merchant House, Truro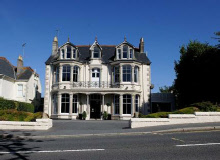 Just a short stroll from the centre of town, this 2 star rated bed and breakfast offers 29 guest bedrooms, free WiFi and a bar. And an outdoor heated doggy wash!
Paws policy: Dogs are very welcome for the additional charge of £10 per night in a limited number of rooms and by prior arrangement. They are welcome to join their owners in the 'additional' breakfast room and lounge/bar area.
Details and secure online reservations: Booking.com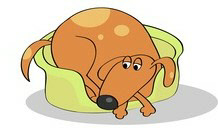 Pages: